Mother Mary is a Christchurch Construction Company working on Commercial earthquake repairs, rebuilds and new builds.
We are well versed with the latest earthquake criteria, working with insurance companies, loss adjustors, PMO's, local and regulatory authorities, design consultants and clients.
Our extensive local knowledge and project experience enables us to bring together the right specialist teams to deliver the work for you.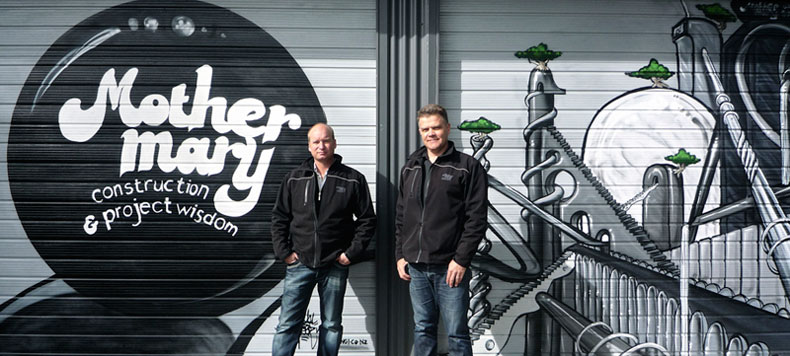 Paul Joyce
Construction Manager & Director
Paul founded the company with John.
He has a 26 year career of hardcore NZ construction. Working from an 'on the tools' apprenticeship through to managing complex,
multi-disciplined projects.
Extensive experience in:
commercial new builds
project & site management
commercial fit-outs & refurbishment projects
project programming & cost controls
17 years of local Christchurch construction knowledge
Christchurch earthquake repair & rebuild experience.
NZTC (New Zealand Trade Certificate)
LBP (Licensed Building Practitioner)
John Morrow
Commercial Manager & Director
John founded the company with Paul.
He is a qualified Quantity Surveyor with 30 years experience in senior roles in commercial construction and heavy construction plant hire in NZ, UK and the Pacific Islands.
Lots of experience in:
commercial construction projects across a variety of building sectors
cost planning, estimating & contract administration
EQC & insurance company claim settlements & procedures
Christchurch earthquake repair & rebuild experience.
MNZIQS (Member of New Zealand Institute of Quantity Surveyors)